Pemanfaatan media pembelajaran berbasis augmented reality (AR) pada penalaran spasial siswa
Keywords:
Augmented Reality, geometri, penalaran spasial
Abstract
Penelitian ini bertujuan untuk mengetahui pemanfaatan media pembelajaran geometri ruang berbasis augmented reality yang berorientasi pada penalaran spasial siswa. Metode yang digunakan dalam penelitian ini adalah studi literatur, yaitu dengan mengkaji penelitian-penelitian sebelumnya yang relevan dan menyimpulkan berdasarkan hasil yang diperoleh. Hasil dari penelitian ini adalah media pembelajaran berbasis augmented reality yang berorientasi pada penalaran spasial dapat dimanfaatkan dalam pembelajaran geometri ruang di SMA.
References
Abas, H., & Zaman, H. B. (2010). REKA BENTUK DAN PEMBANGUNAN PENCERITAAN DIGITAL DAN TEKNOLOGI REALITI TAMBAHAN (AUGMENTED REALITY) UNTUK MEMBANTU PELAJAR PEMULIHAN MEMBACA BAHASA MELAYU. Procedings of Regional Conference on Knowledge Integration in ICT 2010, 162–170.
Arsyad, A. (2010). Media Pembelajaran. Jakarta: Raja Grafindo Persada.
Azuma Y.B., R., Behringer, R., Feiner, S., Julier, S., & MacIntyre, B. (2001). Recent Advances in Augmented reality. IEEE Comput. Graph. Appl., 21(6), 34–47.
Brubacher, J. S. (1978). Modern Philosophies of Education. New Delhi: Tata McGraw-Hill Company Ltd.
CJ, C. (2006). The design, development and evaluation of a virtual reality based learning environment. Australian Journal of Educational Technology, 22(1), 39–63.
Grasset, R., & Billinghurst, M. (2008). The Design of a Mixed-Reality Book: Is It Still a Real Book? IEEE International Symposium on Mixed and Augmented reality.
Guzel, N., & Sener, E. (2009). High school students' spatial ability and crativity in geometry. Procedia - Social and Behavioral Sciences, 1(1), 1763–1766. Retrieved from https://doi.org/10.1016/j.sbspro.2009.01.312
Maier, P. H. (1997). Spatial Geometry and spatial ability- how to make solid geometry solid?
NCTM. (2000). Principles and Standard for School Mathematics. Reston, VA.
OECD. (2014). PISA 2012 Results: What Students Know and Can Do – Student Performance in Mathematics, Reading and Science (Volume I, Revised edition, February 2014). OECD Publishing.
Olkun, S. (2003). Making connections: improving spatial abilities with engineering drawing activities. International Journal of Mathematics Teaching and Learning.
Sugiyarto, W.A., & Irsyad, A.A. (2018). Media Pembelajaran Geometri Ruang Berbasis Augmented Reality (AR). Universitas Negeri Yogyakarta
Suharso, A. (2012). MODEL PEMBELAJARAN INTERAKTIF BANGUN RUANG 3D BERBASIS AUGMENTED REALITY. Solusi, 11(24), 1–11. [14] Wijaya, E. Y. (2016). No Title. Prosiding Seminar Nasional Pendidikan Matemaika 2016 Universitas Kanjuruhan Malang.
Taylor, Dena The Literature Review: A Few Tips On Conducting It diambil dari http://advice.writing.utoronto.ca/types-ofwriting/literature-review/ pada Kamis, 21 Februari 2019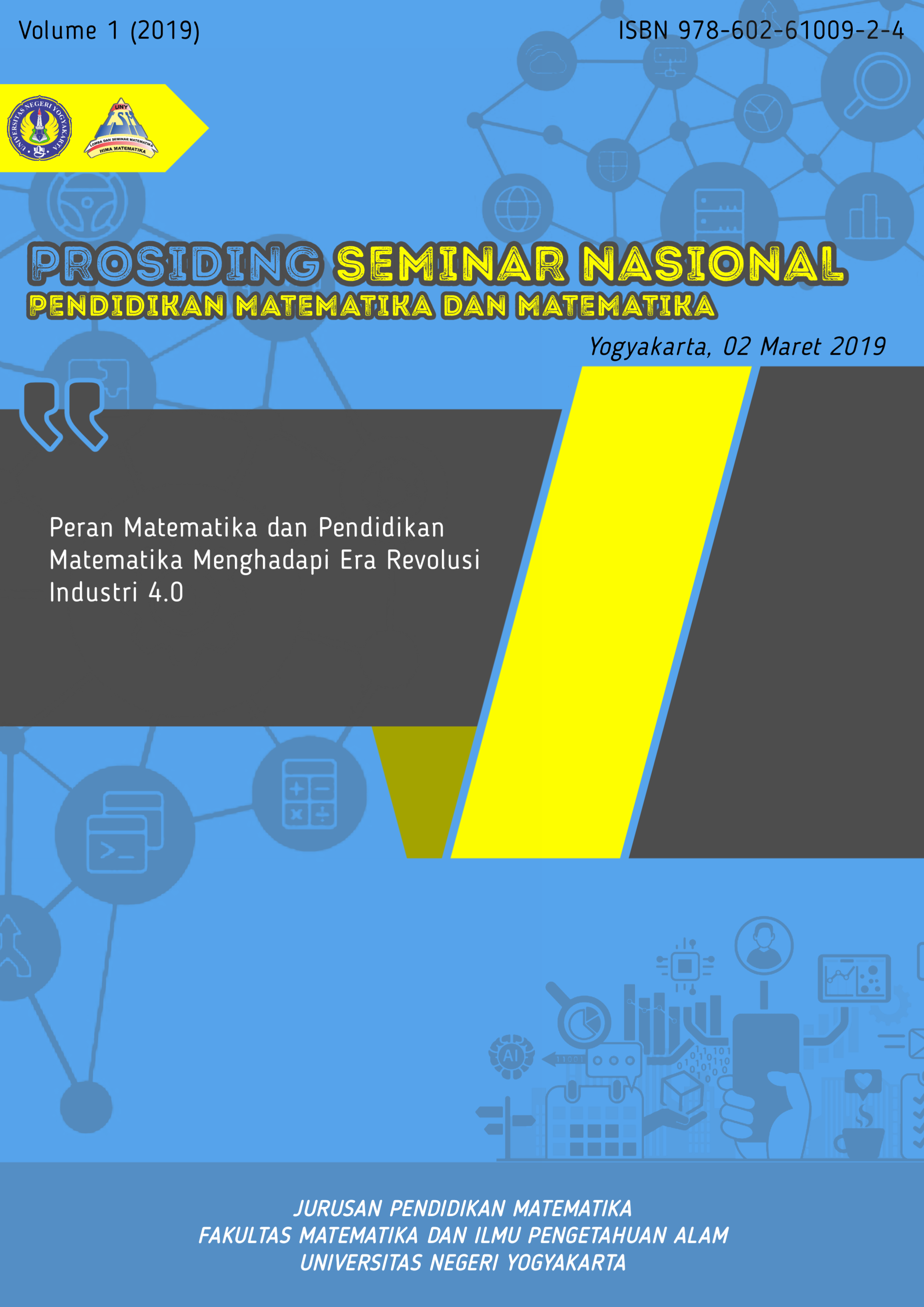 Downloads